Bij ReMark was ik Business Development Manager Europa. ReMark is, een adviesbureau voor DM en Database Marketing.
Mijn aandachtsgebieden waren marktonderzoek en –ontwikkeling, verkoop van marketingconcepten, productontwikkeling, account management in diverse Europese markten, aansturen van een project teams, plannen van grootschalige (lead generation) mailings voor banken, opzetten van telemarketing en in/outbound callcentres.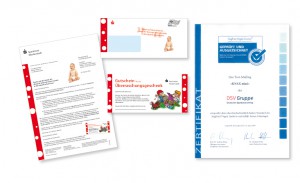 Testimonials
Alfred was, without doubt, ReMark's most enthusiastic and active business development manager. At times, we in the Creative and Project Management departments were challenged to keep up with Alfred's project acquisition. Aside from being a can-do development manager, he is a highly charismatic individual, a skilled linguist and excellent communicator.
Nancy van Alten-Lund, Independent Editor
Alfred is a highly motivated and energetic professional with a positive and pleasant working ethic. His drive and focus to detail are an example and motivating to his colleagues. I enjoyed working with Alfred and can highly recommend him.
Liz Meijs, Chief Executive Officer – Insurance direct marketing
If you are looking for a enthusiastic, energetic, resourceful business development professional with years of experience and a fun attitude to life, then look no further … Alfred is your man.
David Curzon, Photographer at DC Photographic Designs
In having worked with Alfred I find him to be professional in his approach to business. His strength is in the form of strategy, innovative thinking and a solid knowledge of the available platforms and channels available to him to implement and achieve the desired results.
I think Alfred is an excellent networker who is attentive and willing to share his contacts and knowledge with others. His humor and pro-active attitude make him a real joy to work with and I recommend Alfred as a great interim manager.
Rachel Dix, Marketing Manager
Its been more than 15 years since I worked with Alfred, but I remember him as being full of energy and ideas. His role was to generate new business and his contacts and especially his language skills were instrumental in doing this.
Alan Van Horn, Vice Chairman
I worked with Alfred at ReMark when he was responsible for business development in Benelux. Alfred has boundless energy. He speaks numerous languages and is a delight to work with. Alfred has the highest of integrity and always works in the best interest of the company.
Brad Smith, President at Insurance Marketing Alliances
Alfred is een gedreven professional op het gebied van marketing en sales. Heeft een sterke focus op resultaat en bezit het organisatietalent om dat resultaat ook te organiseren.
Peter van Duren, Director and owner at Human Capital Scan and GHM